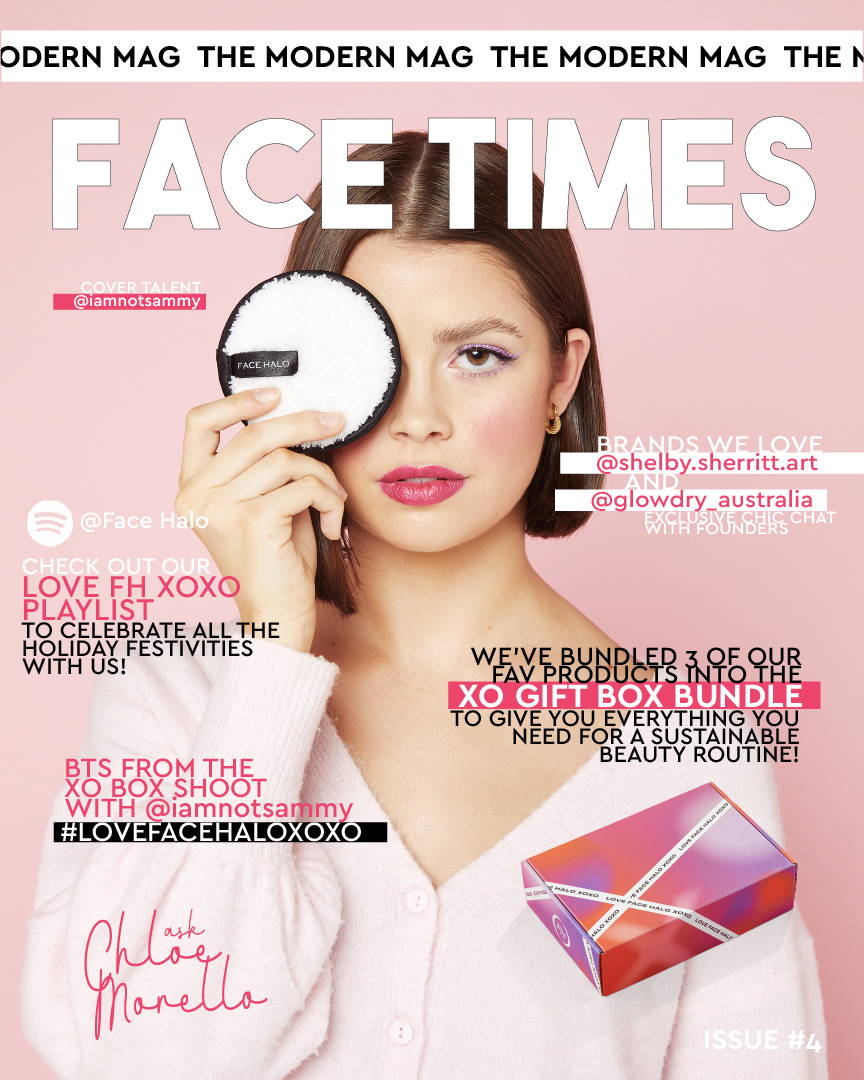 Welcome to the November issue of Face Times!
This issue is celebrating the official launch of our holiday gift box, the XO Gift Box Bundle 🎁
The Holiday season is fast approaching - luckily Face Halo has all your gifting needs covered. The limited edition XO Gift Box Bundle includes all our favourite products to create a fully sustainable skincare system.
Our XO Gift Box Bundle is on sale NOW for $88 (Valued at $100).


The average makeup wearer spends 2.3 hours a week removing makeup and an average of $20.70 on makeup removal products every month with a lot of this money going towards disposable makeup wipes.

Thankfully, 1 Face Halo replaces up to 500 makeup wipes and lasts up to 200 machine washes to have you completely covered 😉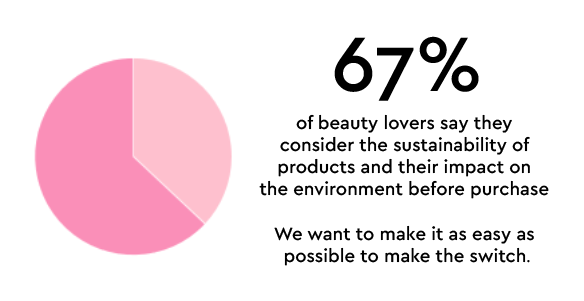 It's been our mission to create the ultimate head-to-toe sustainability system with our Face Halo products so you can swap out not only your makeup wipes but disposable cotton rounds and Q-tips as well! That's why we've bundled 3 of our favorite products into our XO Gift Box Bundle – to give you everything you need for your waste conscious and sustainable beauty routine! 💗  
 
Give your loved one (or yourself!) the gift of sustainability this holiday season 🥰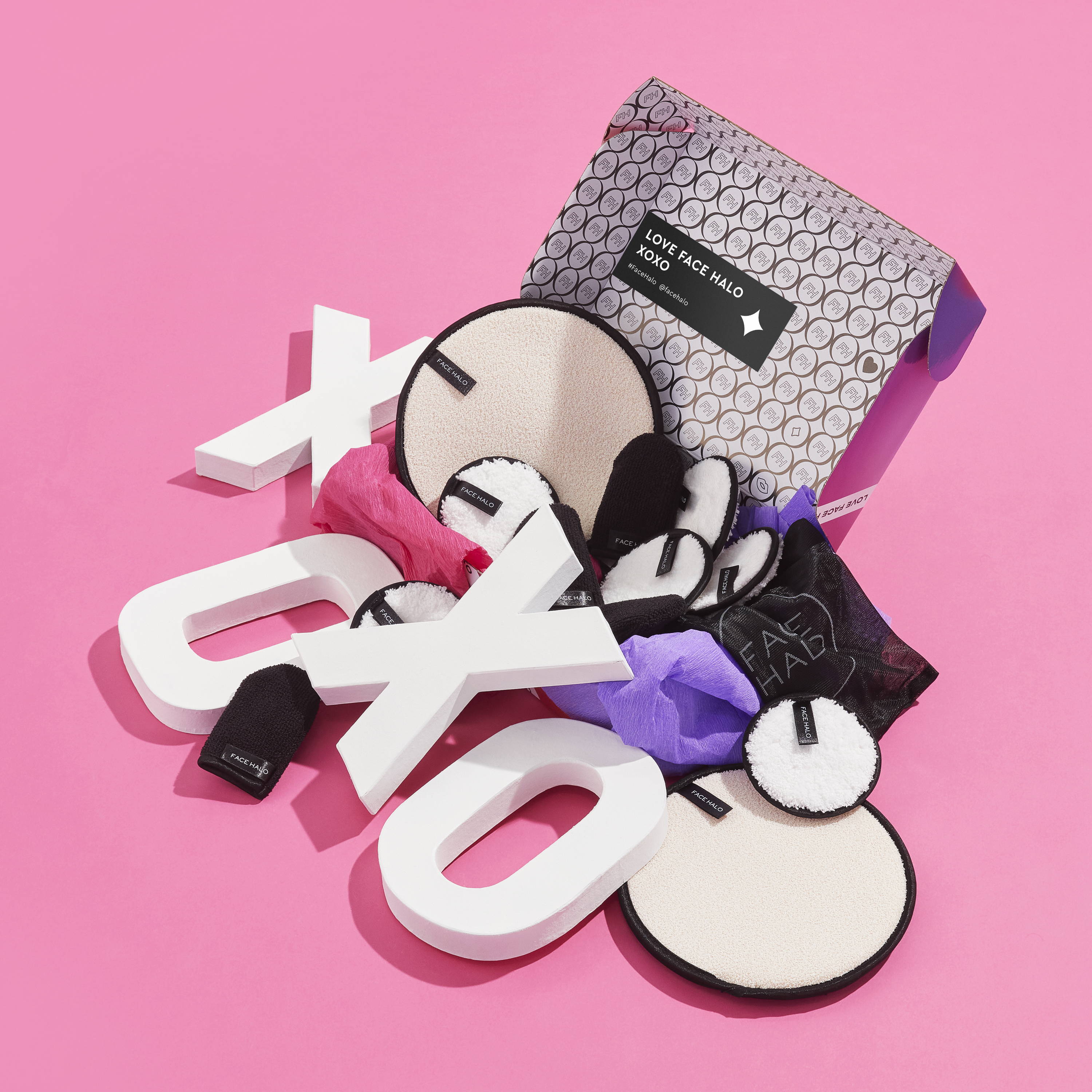 It's the perfect holiday gift pamper package!
Quantities are extremely limited, so you'll have to be quick to snap one up.
Check out our Instagram and Facebook pages for a cheeky XO Box GIVEAWAY!
Each XO Gift Box Bundle Includes:
1x Face Halo Original – 3 Pack
1x Face Halo X – 4 Pack
1x Face Halo Body
1x Face Halo Wash Bag
All wrapped up in our super cute, reusable holiday gift box!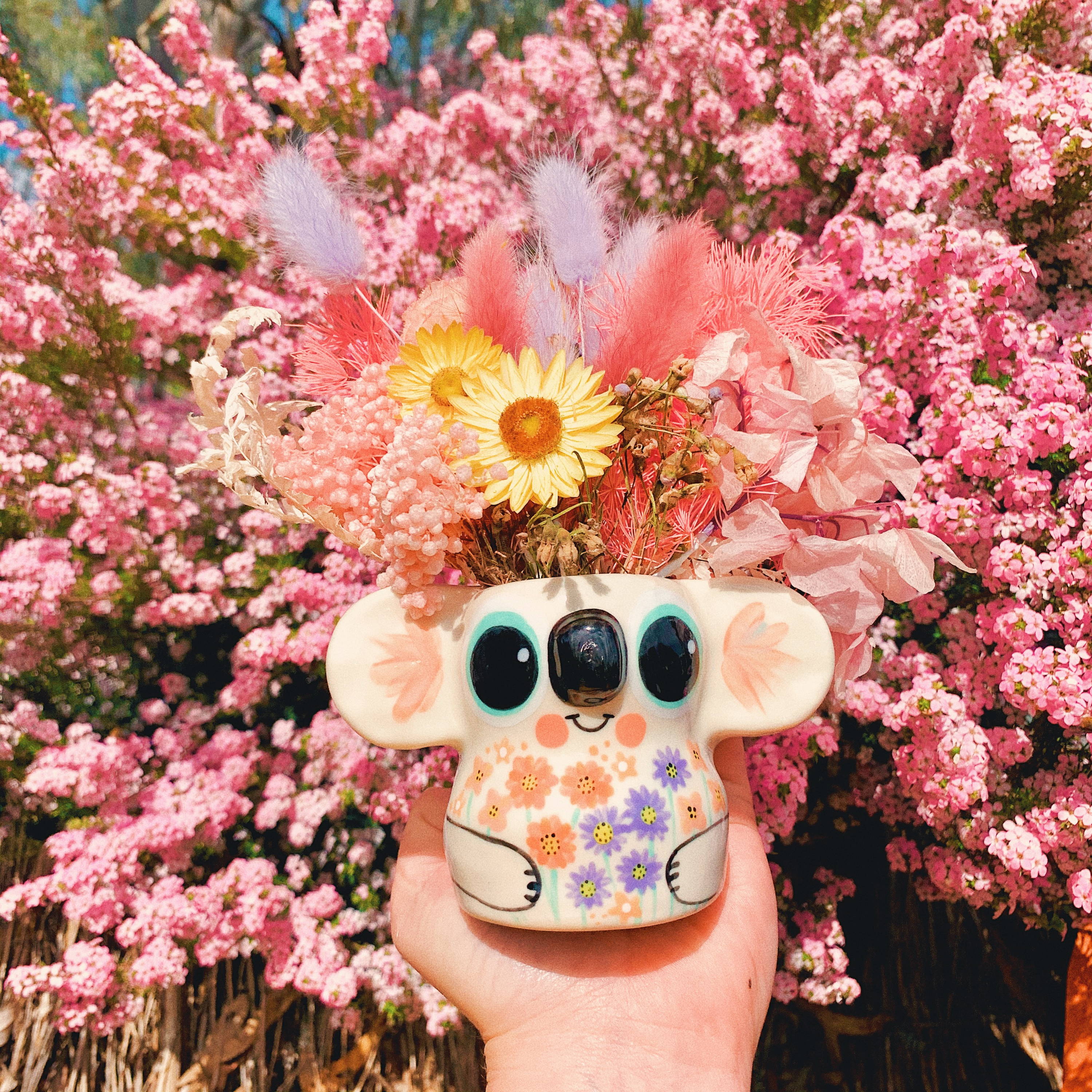 You may have seen these cute little Koala ceramics on your tik tok 'for you' page. They are the work of artist Shelby Sherrit from Victoria, Australia. We've been so obsessed with these adorable pots inspired by Australian native plants and animals that we had to ask Shelby some more about her small (and quickly growing) business.

Glow dry is our newest tanning obsession - Australia's first EVER + game changing fake tan setting powder to help you feel dry and comfortable applying fake tan.

Fiona Dunne, the founder of Glow Dry, spoke to us about her brand which has taken off since its launch in 2018.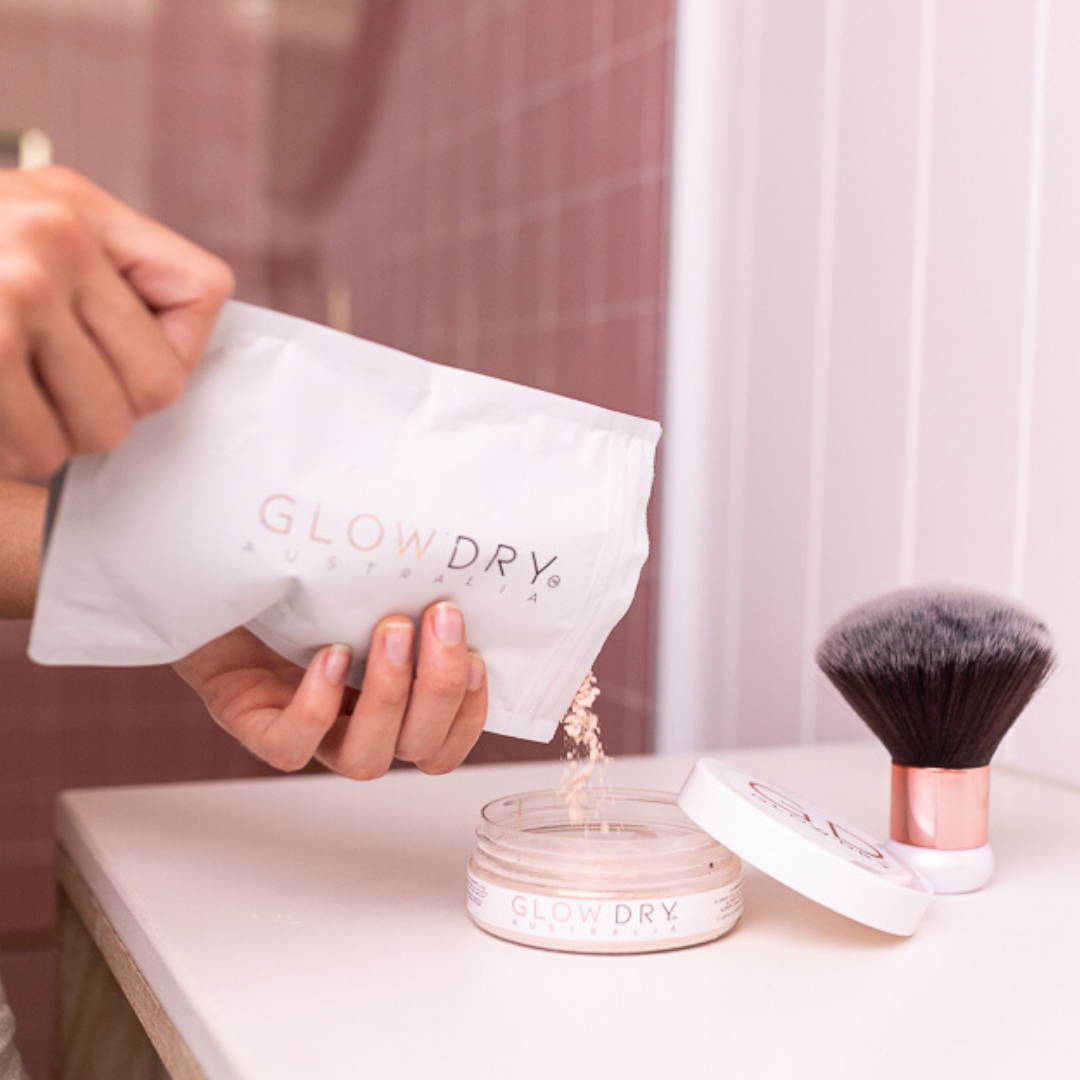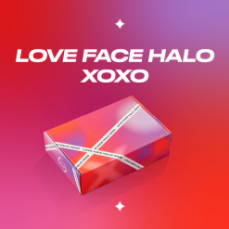 This month, we are recommending the Zach Sang Show! On this podcast, Zach Sang interviews some of the biggest names in Pop music. From Shawn Mendes to BTS, Zac Sang interviews a range of interesting artists and bands and digs into the details of their latest records. His latest guest? None other than Ariana Grande, who talks about her latest album Positions. Listen to the Zach Sang Show here!

Plus - Check out our Love FH XOXO Spotify playlist for those holiday vibes HERE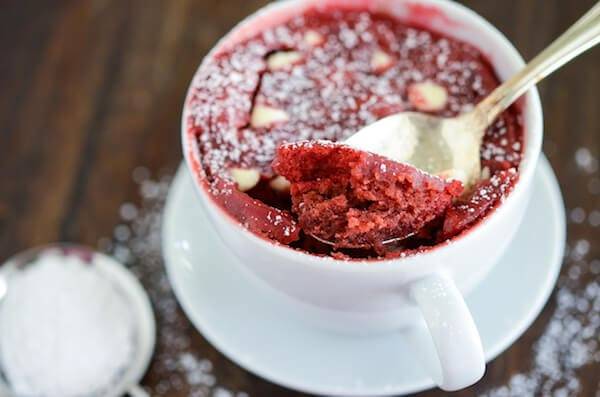 Check out this cute and easy holiday inspired recipe for Red Velvet Cake in a cup from Jessica, the Novice Chef!

Our Face Halo Queen Chloe Morello is here to answer your questions on all things wellness, makeup and skincare!

Submit your Qs each month via our Instagram. PLUS the person whose question is chosen will receive a FREE BFF Bundle!
What is your ride or die beauty product? - @Donet46932
My ride or die beauty product is OBVIOUSLY face halo; not only do I use it daily to remove my makeup but it saves me time, money and effort in so many ways!
As a brush cleaner
As a cleanser
To catch eyeshadow fallout
To blot excess oil
To remove fake tan
To fix makeup mistakes
the list goes on!

Another product I cant live without is sunscreen :) If you had asked me two years ago my answer would have been 'foundation!' but now I understand the value of looking after my skin to treat the imperfections rather than masking them. The great thing for me is that face halo is awesome for removing SPF, even zinc - my golf-playing uncle even swears by Face Halo for the purpose of removing his zinc for golf and surfing!